Staged Photograph
A still from the feature-film Temps (which I happened to write), directed by Ryan Sage, starring Grant Rosenmeyer, Lindsey Shaw, Eden Sher and Reid Ewing. Photograph by Unique Nicole. 2014. www.uniquenicole.com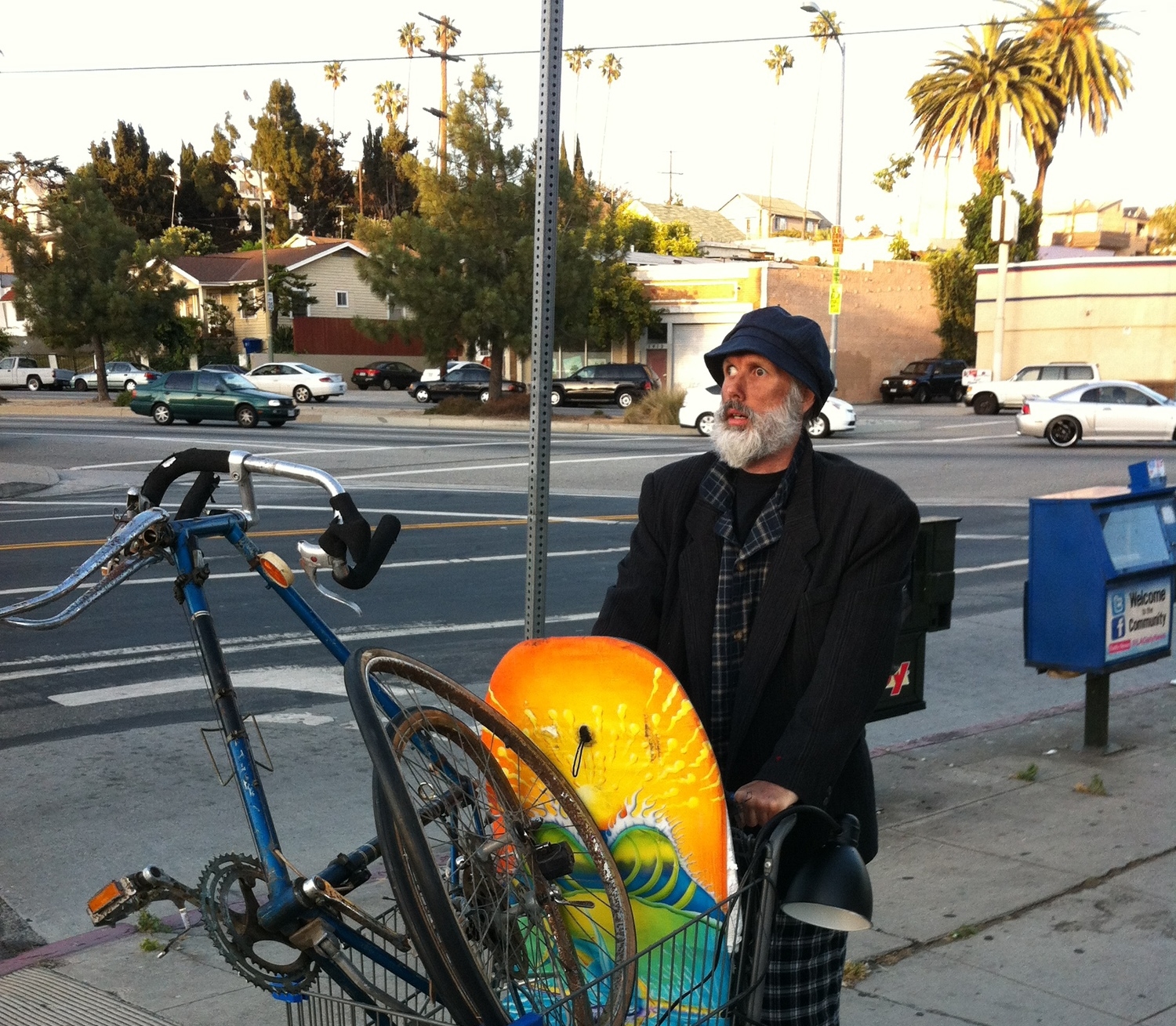 Brother, Can You Spare A Bike?
A still from the award winning film "The Bicycle" from Chris McCoy and Adam Neustadter.
Berny
Sort of the lead role in director Mark Wilson's whimsical yet bittersweet film "Berny." 2013. www.youtube.com/watch?v=lFOgZLA-dF8
Professor Zombie
A still from Peter Duke's "Little Reaper." 2013.
Can You Hear Me Now?
Portraying Alexander Graham Bell in the Weirdfellas sketch about the invention of the telephone. 2013. www.funnyordie.com/videos/fe56f6162f/this-day-in-history-presents-the-telephone
Prospectah Deck
A still from Fiorella Occhipinti's Wild Turkeys. 2013.